The temps have gone above 40, to almost 60 today and that has me dreaming of spring and summer. Don't get me wrong, I like cold weather more than hot, but what I am looking forward to the most....
farm fresh vegetables!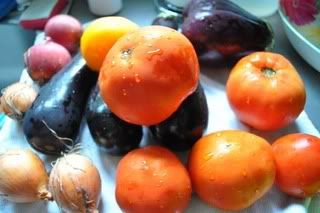 and all the mouth watering dishes that come with farm fresh vegetables...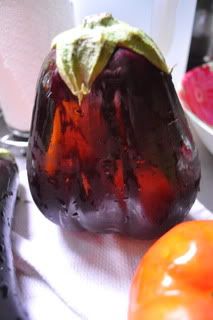 Or even better, taking a bite out of a fresh picked tomato that is still warmed from the sun. YUM!
And best of all... grilled eggplant parm :).